Haunted Houses, Spook Walks & Other Halloween Attractions in Anaheim
Whether you're from Anaheim, or you're simply visiting this Halloween Season, there are plenty of festive fun to enjoy this Halloween Season. If you're looking for a day of family fun in a pumpkin patch, or spending the evening Haunt hunting with friends is more your speed, Anaheim has plenty of exciting Autumn activities to enjoy this October. Halloween comes around but once a year, so if you're passing through Anaheim this Fall, make sure to not miss out on the thrills, chills, and scares this year!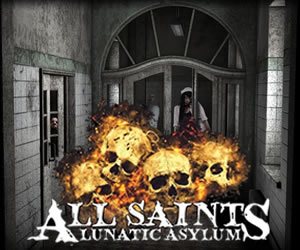 Located in Apple Valley
Closed today. Next open 10/5/18
"Nearly 50 years ago, All Saints Lunatic Asylum, a one time state of the art mental health facility, lost funding and was forced to close its doors. Patients unable to leave, Doctors with nowhere to go, the once cutting edge mental health facility fell into obscurity. Now for the first time in half Read More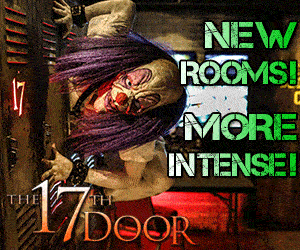 Located in Fullerton
Open today!
FULLY UPDATED for 2018! Returns to Fullerton! Tons of new rooms, refocus on story, new scares & enhancements featuring over 35 minutes of terror plus a 15 minute fully immersive horror virtual reality add-on experience. "The Vixi Ward Experience" only $13! At Perpetuum Penitentiary the madness Read More