Take on the Undead this Halloween Season at ASG Zombie Invasion!
Home » Blog » California Haunts: An In Depth Look
October 6, 2018 By Haunt News & Press Releases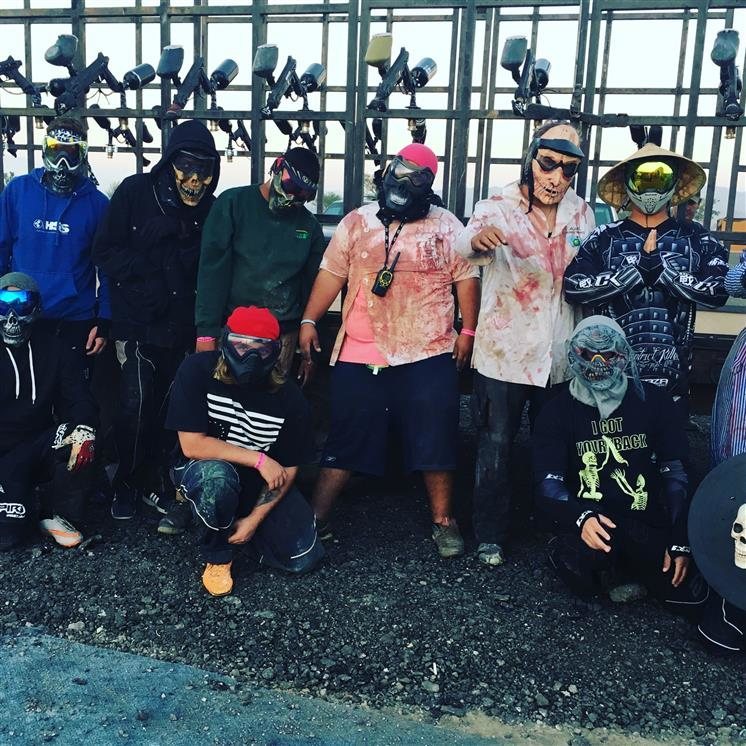 CaliforniaHauntedHouses.com recently sat down with Karen of ASG Zombie Invasion, to discuss what's new at the attraction for the 2018 Halloween Season! Located in Perris, this live action zombie hunting attraction is a fun and unique way to celebrate the spooky season. Read below to find out what's in store for this year!
What's new at ASG Zombie Invasion for 2018? Do you have any new rides, attractions, or special features that Haunt Seekers should know about?
ASG Zombie Invasion is expanding in 2018. We will have 2 truckloads of zombie hunters instead of 1. We are expecting more zombies to shoot at and more zombie hunters.
This year we have DogODog serving gourmet hot dogs and refreshment for hungry zombie hunters.
What are you most excited about for the 2018 Halloween Season?
ASG Zombie Invasion only happens once a year. It's a crazy fun and different kind of Halloween Haunt. Where else do you get to shoot real walking zombies? Zombies cannot shoot back. They can only try to bite and scratch, but you can shoot them first.
What differentiates ASG Zombie Invasion from other local haunts in California?
ASG Zombie Invasion is an interactive zombie haunt. Players get to shoot real walking zombies with special glowing paintballs. Zombies do not shoot back. Zombie Invasion is appropriate for all ages.
How long has ASG Zombie Invasion been in business? Can you tell us a bit more about ASG Zombie Invasion's history?
Action Star Games Paintball has been in business since 2006. We added Zombie Invasion in 2016 as a special Halloween attraction for players of all ages.
What's your favorite experience since opening ASG Zombie Invasion?
Kids, women and men getting so excited about hunting zombies and having fun.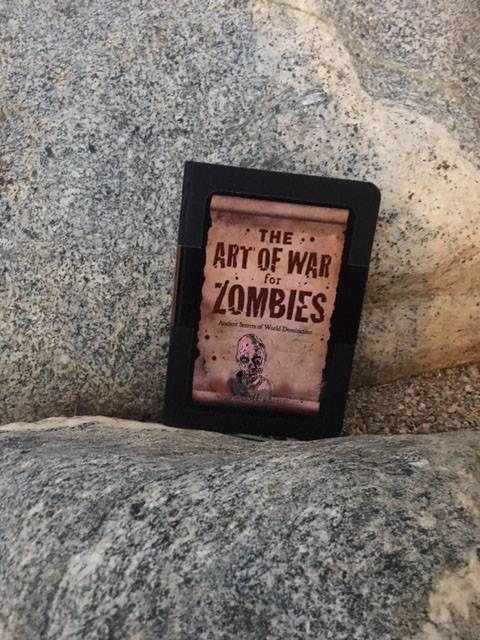 How long is a typical haunt experience at ASG Zombie Invasion from start to finish?
10-20 minutes. Zombie Hunters can ride again.
On a scale from 1 to 10, how scary would you say ASG Zombie Invasion is? Why?
It's fun in the beginning. May get scarier at the end of the ride.
Does ASG Zombie Invasion's property have any real haunted history? Do you have a spooky encounter you'd like to share?
The spooky feeling of being watched.
What inspired you to open up a haunted attraction? What's your favorite part of the business?
We were looking for a halloween themed event, paintball style.
How has new technology (i.e. animatronics, special props, etc) helped you to enhance ASG Zombie Invasion?
Music, backlights and glowing paintballs.
Can ASG Zombie Invasion accommodate large groups? How many people can experience ASG Zombie Invasion together as a group?
24
Does ASG Zombie Invasion offer any special deals, discounts, or coupons?
Additional glowing zombie paintballs are $5 for 100.
Anything else you'd like to let us know about ASG Zombie Invasion?
This event will sell out. Don't wait to buy your tickets!