Suspected Meth Dealer Accused of Selling Drugs in Halloween Candy Bags
Home » Blog » Halloween Headlines
November 10, 2017 By Chelsea T.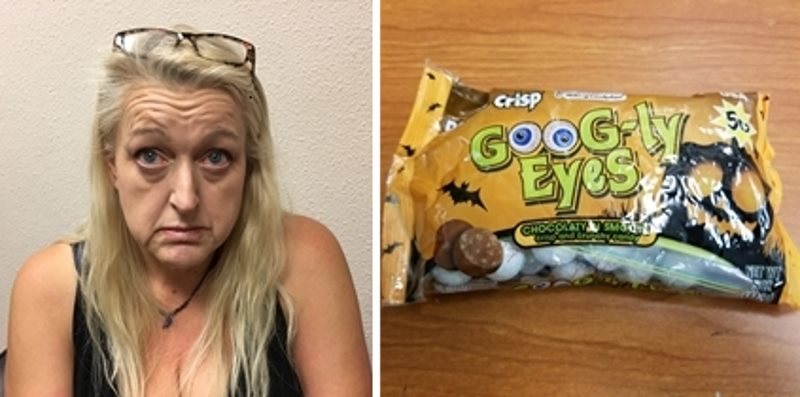 Photo by:
Citrus Heights Police Department
Citrus Heights police arrested 53-year-old Kimberly Raible this past Tuesday after she was accused of sealing drugs inside Halloween candy bags and selling them.
The alleged dealer was taken into custody after selling more than an ounce of meth to an undercover police officer, according to the Citrus Heights Sentinel. She was arrested for allegedly transporting and selling methamphetamine, as well as "conspiracy to distribute."
Detectives from the Citrus Heights Police Department's Special Investigations Unit had "obtained information that she was selling methamphetamine in Citrus Heights and Sacramento County," so they began investigating. Over two ounces of methamphetamine were seized.