Sinister Pointe to Host Warehouse Sale on Saturday, January 28th
Home » Blog » California's Best Weekend Events, California Haunt News
January 27, 2017 By Chelsea T.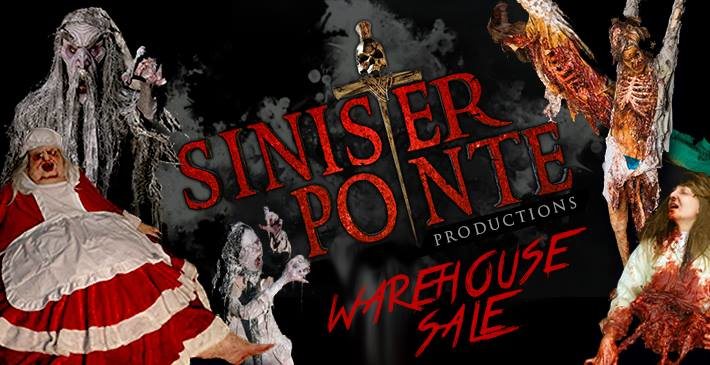 Sinister Pointe Haunted Attraction
Photo by:
Facebook
Sinister Pointe Productions is hosting a sale on Saturday, January 28th, in hopes of clearing out 90% of their warehouse to make room for new productions. This sale is ideal for Haunted Attraction owners who are in need of large props, from lighting equipment, room decor, furniture, plexiglass, air blasters, costumes, silicone and latex masks, air compressors, tools, display cases, flat screen TV's, projectors, retail store merchandise, fencing, sound equipment, and much, much more!
The sale will also feature brand new Christmas props and decor, many from Unit 70 Studios. Other items for sale include merchandise from various businesses, including Ghostride Productions and Abracadaver Productions.
There will be hundreds of sheets of brand new plywood and 2x4's, along with claustrophobia hallways and even office furniture. Most of the props and lumber were new for 2016 and have only been using for one Halloween Season! This warehouse sale is for serious buyers only, there will be no small items available for purchase.
Please email info@sinisterpointe.com for specific inquiries.