What to Expect at Knott's Scary Farm This Scare Season
Home » Blog » California Haunt News
September 30, 2018 By Victor K.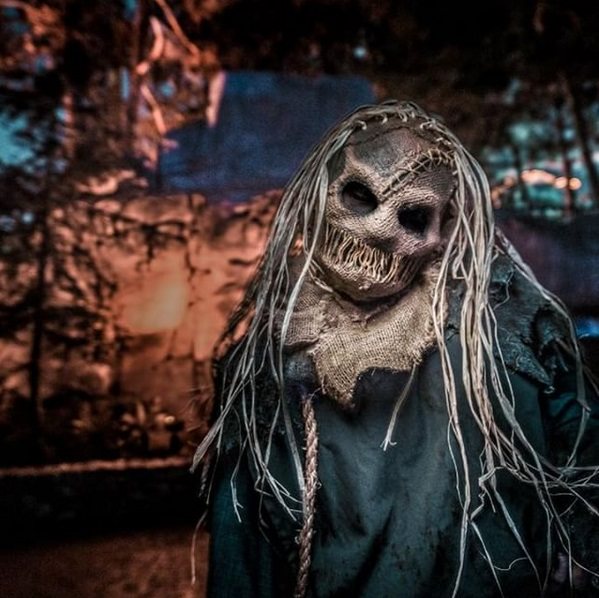 Knott's Scary Farm does not disappoint when it comes to a scare experience!
Photo by:
Knott's Berry Farm / Instagram
Knott's Scary Farm is considered as one of the largest Halloween event hosted in a theme park in Southern California. Boasting just about 160 acres of space for scares, haunts and everything creepy, it's sure to bring a thrilling experience! Dating back as far as 1973, the event is also the longest-running themed event of its kind, with 46 years under its belt.
With these fetes to its name, Knott's Scary Farm does not disappoint. Scare zones are strewn all over the farm with several monsters being located at each of these zones. The zones are also ghostly due to the fog effect.
The attractions on the park include a bunch of mazes with a large number of props and cast members, magic shows, roller coasters, and art exhibitions, among others. This year will have a new scare zone called the Forsaken Lake and a new maze with the theme of a supernatural space station.
If that is not enough, there are staged hangings that spectators can watch. These sights are performed with such precision that they are bound to get your blood running and your face cringing in a concoction of emotions. With the many attractions in the park, it is no wonder that this event is sold out almost every year!
Find details to plan your visit to Knott's Scary Farm right here on CaliforniaHauntedHouses.com!
Let's us know in the comments below if you plan to visit this Haunt Season!