San Francisco's Most Haunted!
Home » Blog » CaliforniaHauntedHouses.com News and Updates, Paranormal Headlines, Real Haunted Places
May 24, 2021 By Chelsea T.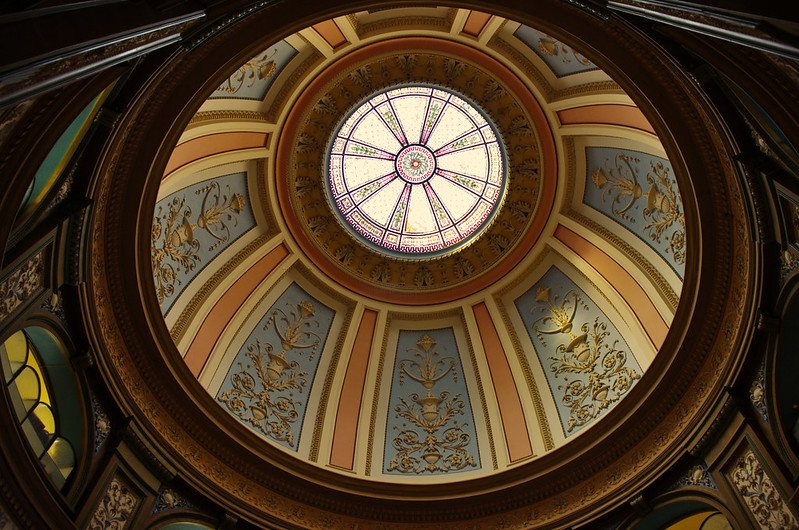 Photo by Tom Hilton via Flickr
Photo by:
https://www.flickr.com/photos/tomhilton/8463131810
San Francisco is known for many things, but who would have thought being haunted would be one of them? The Golden City is home to several places that have been dubbed haunted by locals. Check out our list below for some of the most creepy!
1. Alcatraz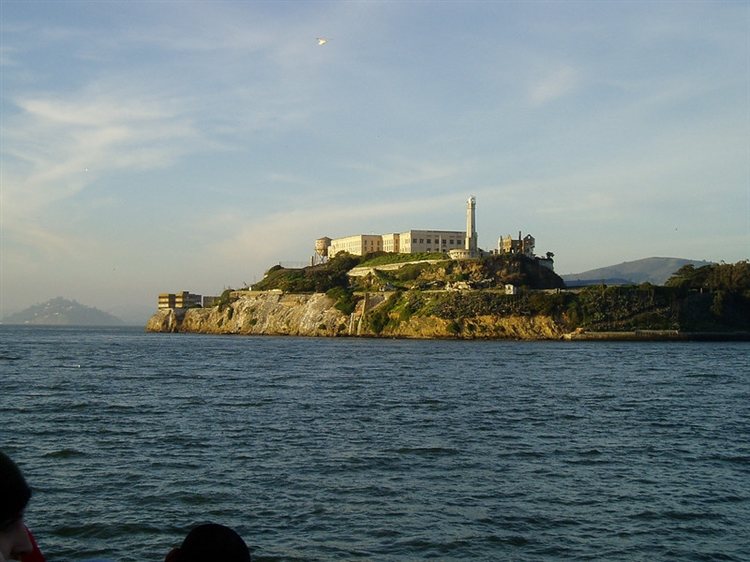 Photo by Ricky Romero via Flickr

Alcatraz is a well known destination that once operated as a maximum-security prison. The prison is nestled on its own island and now operates as a tourist attraction and museum that draws thousands from all over the world. Witnesses have reported a number of odd occurrences at the prison turned museum, some of which include unexplained screams, footsteps, banjo music and slamming cell doors. The site has also been investigated by Ghost Labs and Ghost Hunters.

2. Queen Anne Hotel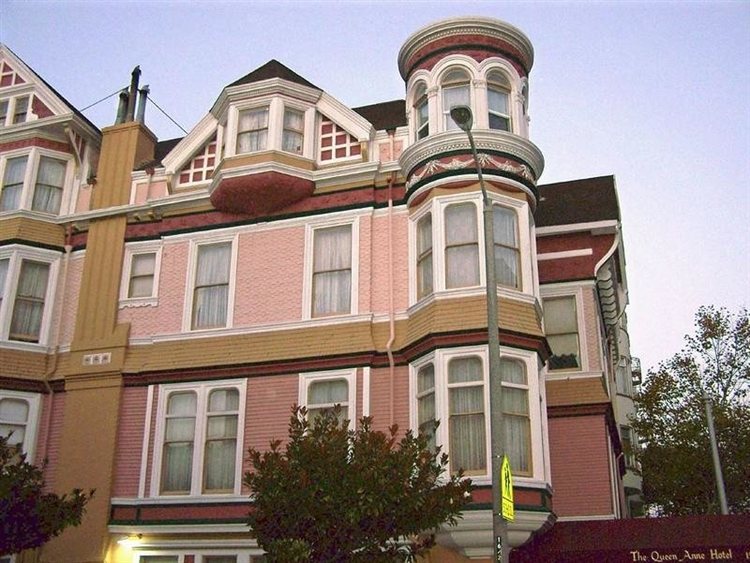 Photo by Trisha Fawver via Flickr

The Queen Anne Hotel in San Francisco dates back to 1890 and features a Victorian style architecture. When it first opened, the location served as an etiquette school for girls. Although the building now operates as a 48-room hotel, remnants of its past still linger. The hotel is believed to be haunted by the ghost of Miss Mary Lake, the school's late headmistress. She haunts the hotel and mostly makes herself known in room 410 (her former office). Those brave enough to stay the night in the room have claimed to wake up to find their clothes have been unpacked, or the blankets closely tucked around them in bed.

3. Atherton House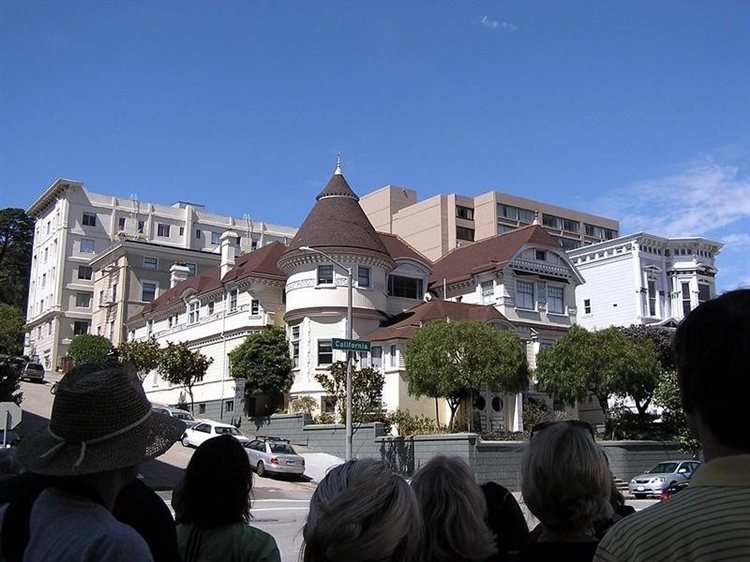 Photo by maduarte via Flickr
The Atherton House in San Francisco is a 19th-century style home that was built for George Atherton. Rumor has it that he was a successful businessman, but no one knows exactly what his business was. The spirits that are believed to haunt the Atherton House are George himself and his wife, who died a few years before he did. Local legend says that Atherton was sailing either to or from South America when he died and was shipped back to the United States. To really add to the oddness of this story, apparently there had been a barrel of rum that was scheduled to be shipped to Atherton's house. However, the rum barrel had been dropped off and left at the dock. Somehow, a dock worker took a different barrel by mistake and left it on the house doorstep. As it turned out, it was a barrel that contained the body of Atherton himself.

4. San Francisco Art Institute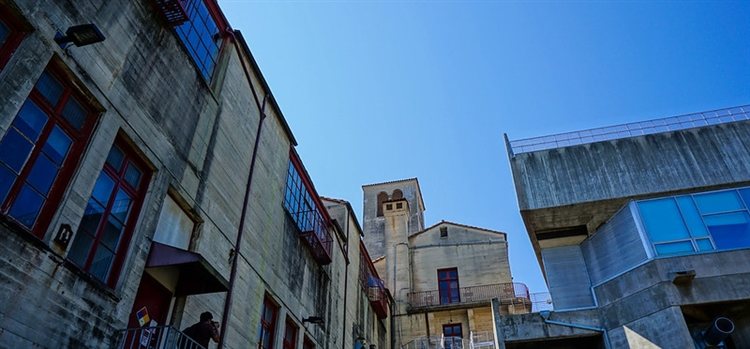 Photo by Victor Solanoy via Flickr

The San Francisco Art Institute was founded in 1871 and operates as a private college of contemporary art. Rumor has it that the institute was built atop a graveyard. Witnesses have reported the sound of screaming, disembodied footsteps, and ghost sightings at the location. It is believed that the spirits that linger at this college are those buried beneath it.

5. Neptune Society Columbarium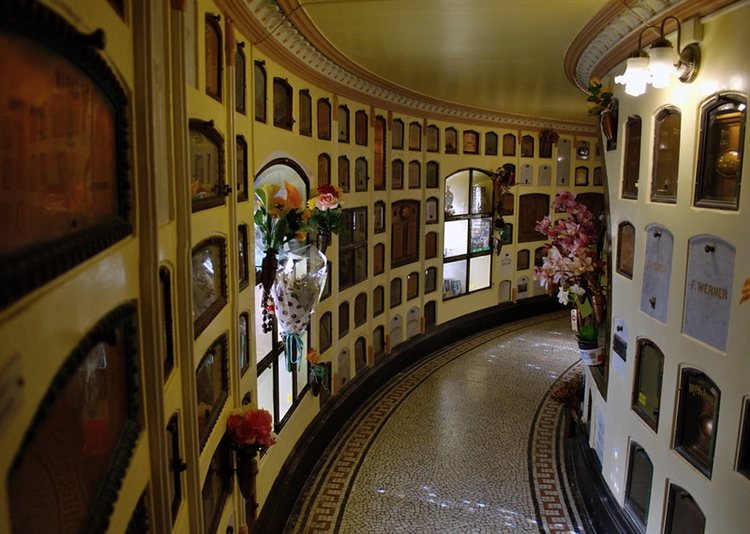 Photo by Tom Hilton via Flickr

The Neptune Society Columbarium is located inside a large, dome building that has been used as a burial site since 1898 for people to house their loved ones' ashes. Some visitors have claimed to see a small hand brush up against theirs while on the property. Other witnesses have also claimed to see the ghost of a young girl whose ashes are buried within the building.

6. Stow Lake at Golden Gate Park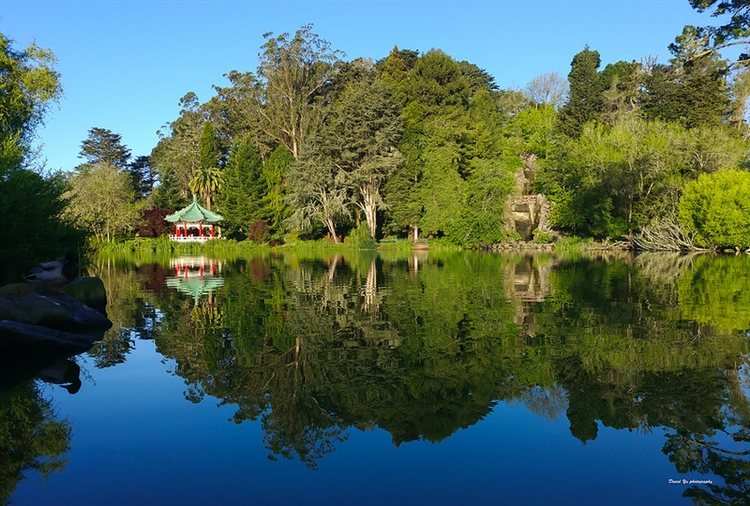 Photo by David Yu via Flickr

Stow Lake at Golden Gate Park is believed to be haunted by the "White Lady." The tale goes back more than 100 years and states that a woman lost her baby in the lake and went after it. She never returned from the lake and at night, there have been reports of her and her baby spotted as apparitions.

7. Sutro Baths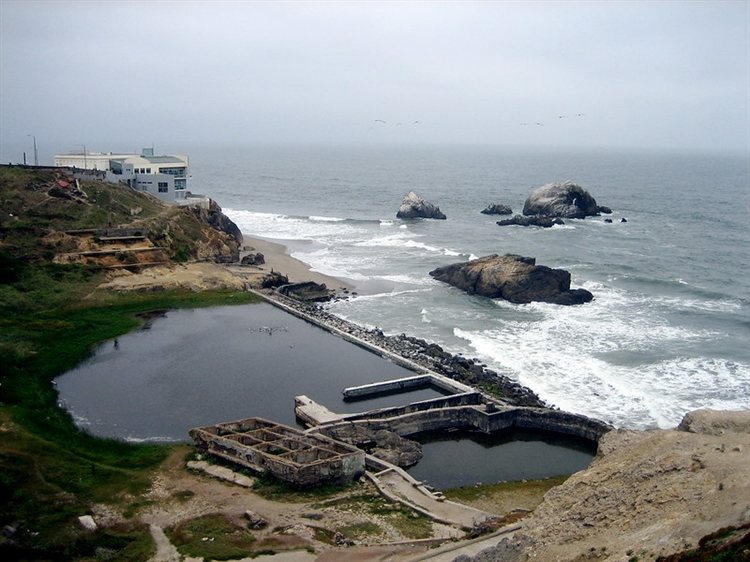 Photo by Jack Dorsey via Flickr

The Sutro Baths in San Francisco is one of the world's largest indoor swimming pools. It dates back to the late 1890s and was a top travel destination for visitors. The location burned down in the 1960s and rumor has it that the only thing that is left are the ghostly guests!

8. Curran Theatre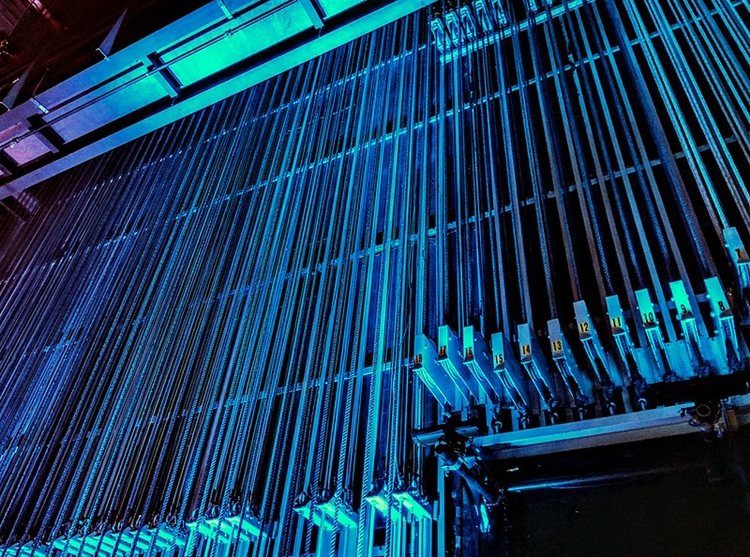 Photo by Travis Wise via Flickr

The Curran Theatre is located on Geary Street and first opened its doors in 1922. The theater was named after its first owner, Homer Curran and is believed to be quite haunted. In the 1930s, a theater employee was robbed while taking tickets and killed on-site. Witnesses have reported seeing the employee's ghost lingering in the lobby, most likely waiting to take tickets!

9. San Francisco City Hall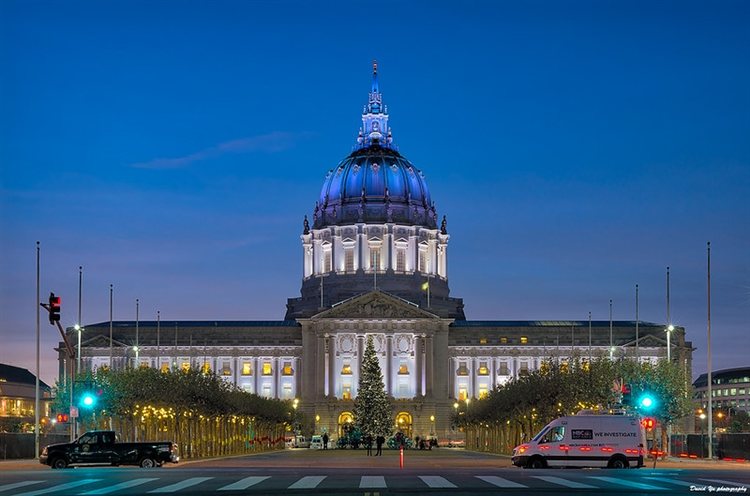 Photo by David Yu via Flickr

The original San Francisco City Hall building burned down during a 1906 earthquake. Its current structure was built in 1915, and ever since, there has been reports of hauntings on site. One story includes the assassination of Mayor George Moscone and Supervisor Harvey Milk. Witnesses have claimed to hear strange noises in the building when there is no one around and some believe these two could be the reason for the odd happenings.

10. Presidio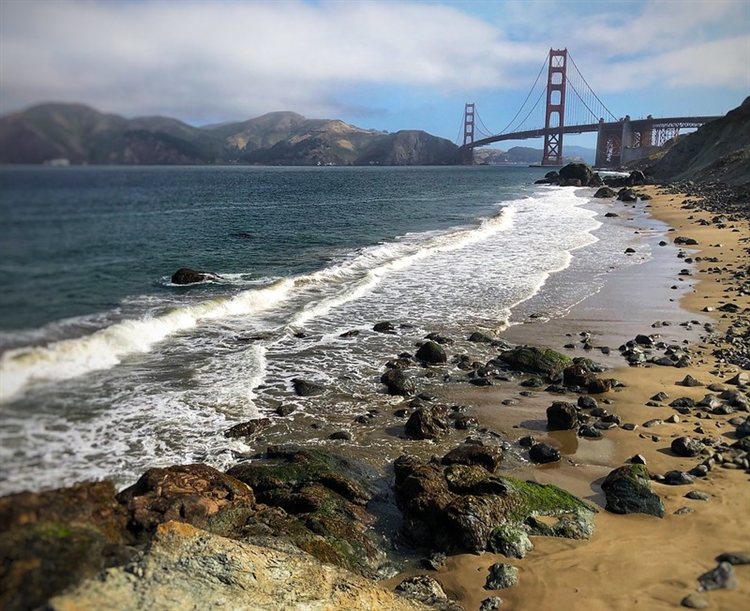 Photo by Shelby L. Bell via Flickr

Presidio Park offers 1,500 acres and is located on a former military post. With a national cemetery, a ton of historic buildings, and an old army base, it's no surprise that the park is believed to be quite haunted. At the Presidio, there has been claims of ghostly figures and army men who still perform their routine duties on the ground. The Letterman Digital Arts Center is said to be the center for most of the paranormal activity on-site.