Can You Find All 13 Superstitions? Celebrate Friday the 13th at All Saints Lunatic Asylum!
Home » Blog » California's Best Weekend Events, California Haunt News
January 10, 2017 By Chelsea T.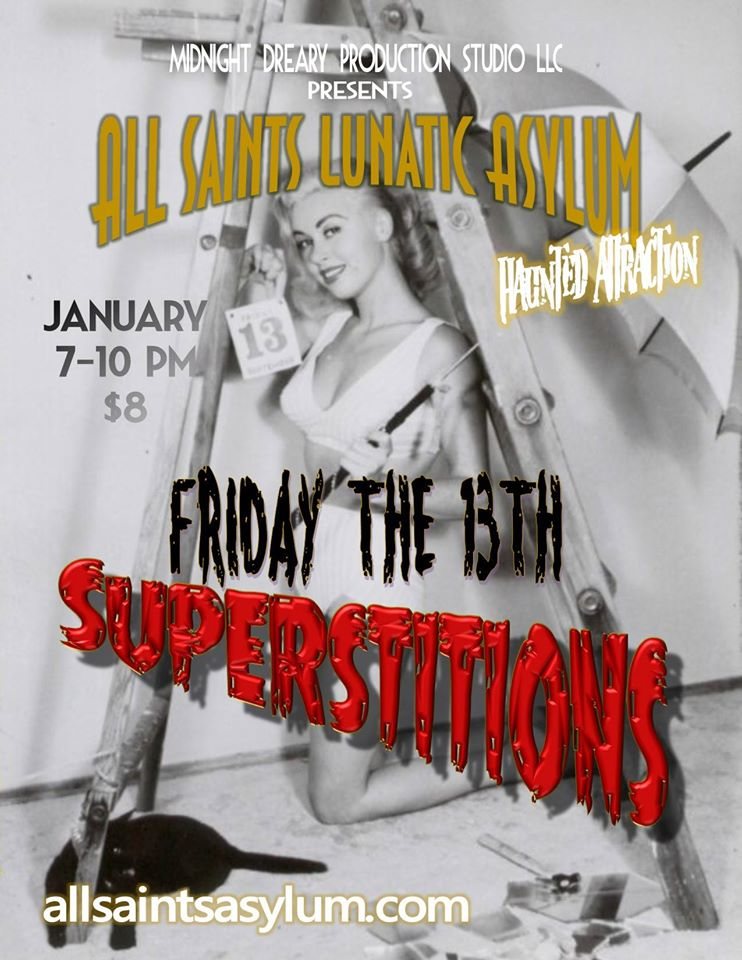 Photo by:
All Saints Lunatic Asylum - Haunted Attraction
The start of 2017 has come complete with the first Friday the 13th of the year. All Saints Lunatic Asylum in Apple Valley will be opening their doors to thrill seekers for their special one-night event, SUPERSTITIONS!
Presented by Midnight Dreary Production Studio LLC, the event will take place from 7-10 PM and will give visitors a taste of the terror they've been in search of ever since the Halloween Season came to an end.
Tickets are just $8.00 per person. Click here to purchase yours today and check out the video below to see what you're in for!