An Inside Look at the 2016 Halloween Season at Blackthorne Haunted House
Home » Blog » California Haunts: An In Depth Look
July 7, 2016 By Haunt News & Press Releases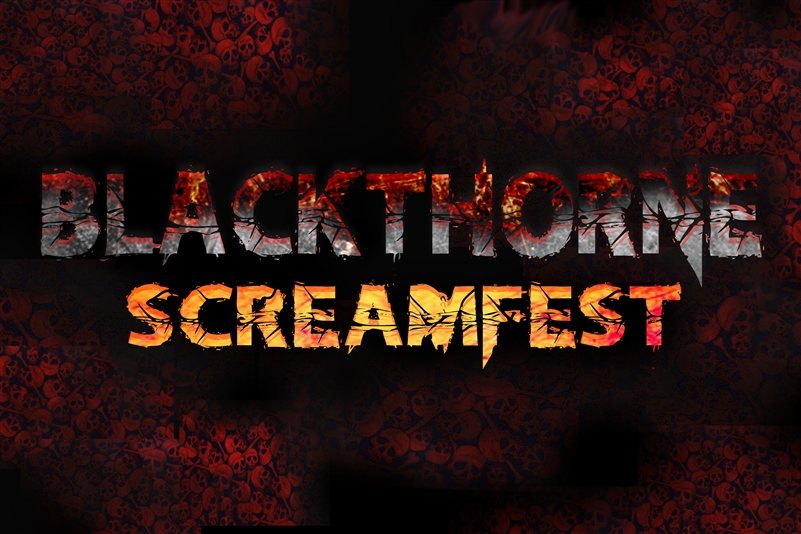 Blackthorne Screamfest
CaliforniaHauntedHouses.com recently sat down with Adrien Noriega of Blackthorne Haunted House, to discuss what's new at Blackthorne Haunted House for the 2016 Halloween Season! Located on Sports Arena Drive in Pico Rivera, Blackthorne Haunted House has been hard at work to assure the appetite for fright its visitors are hungry for.
Started off as a home haunt back in 2004, Blackthorne grew larger and larger each year. Now after 12 years, they are thrilled to move to the Pico Rivera Arena, where they'll feature two terrifying haunted attractions. To add to the fun, Blackthorne will also feature a live local band each night, giving their thrill-seeking visitors plenty of entertainment!
What's new at Blackthorne Haunted House for 2016? Do you have any new rides, attractions, or special features that Haunt Seekers should know about?
We are taking our Home Haunt to the next level. We are moving locations to the Pico Rivera Arena, open 3 limited nights, 2 mazes, and live bands.
What are you most excited about for the 2016 Halloween Season?
Going to the pro level at a new location.
What differentiates Blackthorne Haunted House from other local haunts in California?
We are bringing a scream-fest to California that many people never get to experience in this area live bands headliners and local.
How long has Blackthorne Haunted House been in business? Can you tell us a bit more about Blackthorne Haunted House's history?
We started out as a Home haunt put on by 11 year olds. As the years went on it began to grow and word got out we went from tarp and pieces of wood, to plywood walls and decorative facades and themes. This is our first year after 12 years going pro and we're all pumped and excited to bring it!
What's your favorite experience since opening Blackthorne Haunted House?
The first scare of the night!! It automatically puts you in the scare mode.
How long is a typical haunt experience at Blackthorne Haunted House from start to finish?
Depends on how fast you run through it.
On a scale from 1 to 10, how scary would you say Blackthorne Haunted House is? Why?
honestly i cant say because we make it, and when you make it you are immuned to the scare factor so you never have any idea.
Does Blackthorne Haunted House's property have any real haunted history? Do you have a spooky encounter you'd like to share?
Whenever we have a worker working on it at night by themselves there are always weird encounters.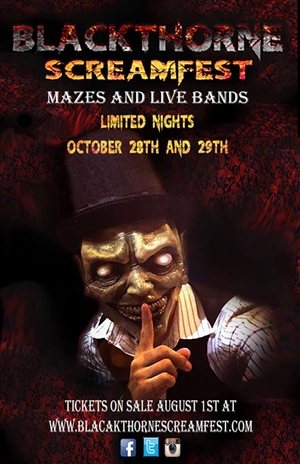 What inspired you to open up a haunted attraction? What's your favorite part of the business?
Always loved Halloween, scared once when i was 10, was hooked. Haunted Houses allows me to be as creative as i like compared to working in the film industry.
How has new technology (i.e. animatronics, special props, etc) helped you to enhance Blackthorne Haunted House?
We we use special props and animatronics, its only for a wow factor and eye candy never for an actual scare. We believe actors are what really bring the fear.
Can Blackthorne Haunted House accommodate large groups? How many people can experience Blackthorne Haunted House together as a group?
It can, as of how many? That is still to be determined.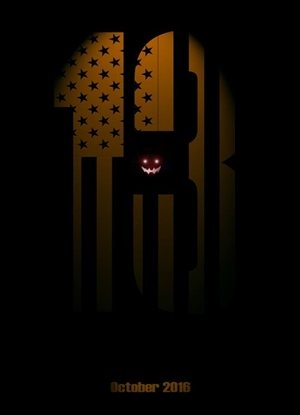 Does Blackthorne Haunted House offer any special deals, discounts, or coupons?
Yes we always have pre-sale tickets that are cheaper before day of.
Anything else you'd like to let us know about Blackthorne Haunted House?
Support all your locals haunts we all are in it for the same reason, we love to scare and it lets us express ourselves one month of the year. We are increasing our family this year if you are interested contact us at castingscreamfest@gmail.com.
Photo Gallery