City of Santa Monica Costume Swap Now Through October 15th
Home » Blog » California's Best Weekend Events, California's Local Halloween Fun Guide, Little Ghost & Ghouls Corner , Halloween Headlines
October 5, 2015 By Kelly T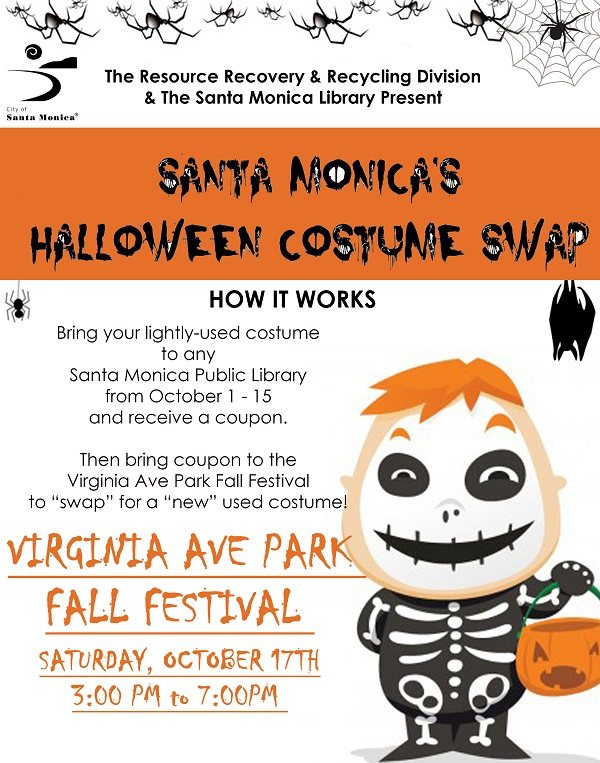 Photo by:
The City of Santa Monica via Santa Monica Gov.
With Halloween costume prices often reaching $50+, it can be hard to afford brand new costumes each year, especially if you have a large family.
Functions like costume swaps though, which allow the public to trade in costumes instead of purchasing them, help alleviate some of those financial burdens.
This year the Santa Monica Main Public Library will be collecting used Halloween costumes starting today through Thursday, October 15th in exchange for tickets to pick out a "new" used costume on Saturday, October 17th at the free admission Virginia Avenue Park Fall Festival from 3 p.m. – 7 p.m.
Simply look out for the Resource Recovery and Recycling Division booth at the festival!