Climb Aboard the Haunted Queen Mary this November with Ghost Hunts USA
Home » Blog » California's Best Weekend Events, CaliforniaHauntedHouses.com News and Updates, California Haunt News
August 13, 2020 By Chelsea T.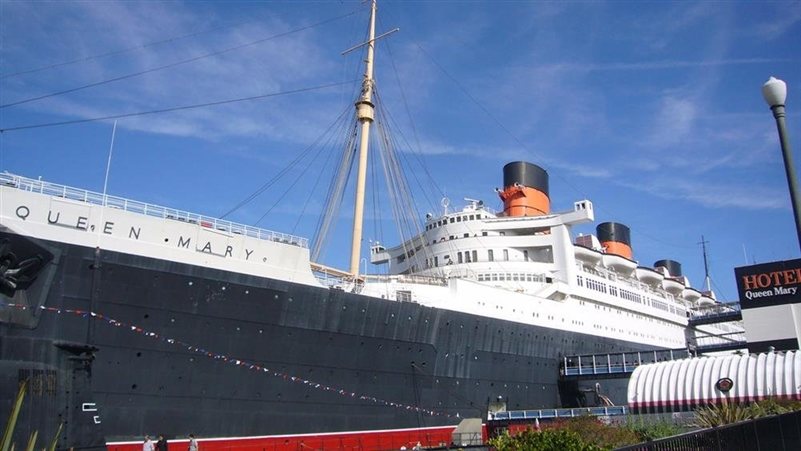 Photo by:
Kent Wang, via Flickr
Are you brave enough to explore one of the most haunted ships in all of America? There's only one way to find out! Climb aboard The Queen Mary in Long Beach with the crew of Ghost Hunts USA and enjoy an overnight investigation of the ship.
TIME Magazine dubbed the ship as one of the Top 10 Haunted Places, and it has been said that a number of strange occurrences have taken place there. Those who are brave enough to explore the well-known Queen Mary might just end up meeting one of the many spirits that reside aboard! You'll have access to haunted areas that are normally off-limits during tours and will even have the opportunity to speak with a Psychic Medium.
Dates:
Friday, November 27th
Saturday, November 28th
The Ghost Hunt onboard The Queen Mary will include the following:
Meet and Greet
Ghost Hunt In The Most Active Areas of The Queen Mary
Free time to privately explore The Queen Mary (in public areas)
Exclusive history, including paranormal experiences/evidence
Overnight Ghost Hunt on The Queen Mary with exclusive access to areas that are not available to normal tours and investigations
Use of our equipment
Group Vigils
Psychic/Medium Vigils
Click here for more details & to purchase your tickets today!