Mickey's Halloween Party at Disneyland Unveils New Name for 2019: Oogie Boogie Bash!
Home » Blog » California's Best Weekend Events, CaliforniaHauntedHouses.com News and Updates, California Haunt News
April 23, 2019 By Chelsea T.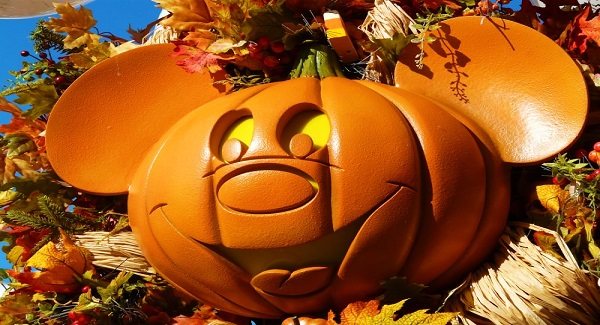 Photo by:
Captainbhk, via Flickr
Each year, Mickey's Halloween Party takes over Disneyland, giving families an array of seasonal fun to look forward to all year long. For 2019, the resort has announced an all new name for the annual event - "Oogie Boogie Bash - A Disney Halloween Party."
The Bash will take place on 20 select nights during the Halloween Season, starting on September 17th and will run on Tuesday, Thursday and Sunday evenings until Halloween night. So why the sudden name change just a few months before the Spooky Season arrives? Disney didn't say, but according to Theme Park Insider, it may have been to "take some pressure off Disneyland during the opening year for Star Wars: Galaxy's Edge."
Not only was the party's name changed, but the location, too. The event will take place at California Adventure Park, instead of Disneyland. This fact only makes us believe even more that the switch up does have something to do with Star Wars, which opens on May 31st, 2019.
The Oogie Boogie Bash will feature the Frightfully Fun Parade across the esplanade, popular treat trails, and even an evil spin with a Villain's Invasion of the Redwood Creek Challenge Trail and a special Halloween-themed World of Color production, which is to be called "Villainous!"
Also new for this year will be Mickey's Trick and Treat show in the Disney Theater. The interactive stage production will take visitors of all ages on an adventure with Mickey Mouse and his friends, as they throw a unique Halloween party.
Pricing for the Oogie Boogie Bash will vary depending on date, and will range from $110-$145 per person. Click here for more details!