Los Angeles Neighborhood Holds An Early Halloween for Boy with Rare Condition
Home » Blog » California's Best Weekend Events, Halloween Headlines
May 24, 2017 By Chelsea T.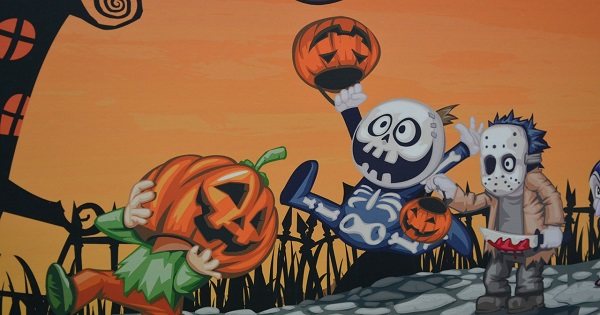 Five year old Carter Sarkar was diagnosed with Sanfilippo Syndrome last May and is expected to lose his ability to walk, his speech, and may develop seizures, along with other side effects.
Sanfilippo Syndrome is a rare metabolism disorder in which the body cannot break down sugar molecules, and there is no cure. According to ABC News, Carter's life expectancy is mid-to-late teenage years.
Carter's Los Angeles neighborhood got together and celebrated Halloween this past Sunday, five months early, so the young boy could enjoy himself with his family. The entire block participated in trick-or-treating and wore costumes for the early Halloween celebration.

Darth Vader was Carter's costume of choice and he went door to door, collecting his Halloween candy and checking out the decorations that we're used to seeing during the Fall time. Carter's favorite time of year is the Fall, and his neighborhood did a wonderful thing bringing the holiday to him.
Click here to learn more about Sanfilippo Syndrome and to find out what you can do to help!