Giant Pumpkin Weighing 2,175 Pounds Sets a Record
Home » Blog » Halloween Headlines
October 17, 2019 By Wendy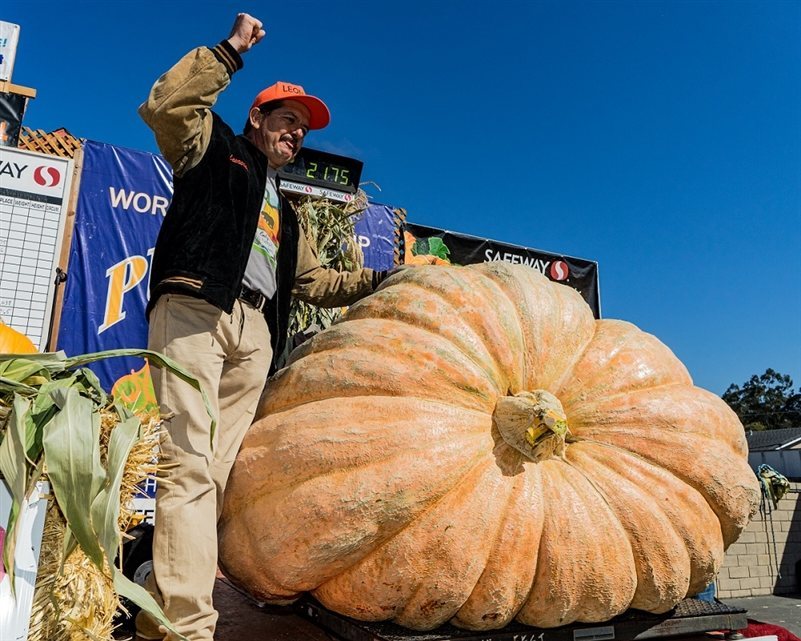 Leonardo Urena of Napa with his winning giant pumpkin
Photo by:
Igor Porton
Early this week a new record was set during the 46th annual Safeway Championship Pumpkin Weigh Off in Half Moon Bay, Calif. where a giant pumpkin coming in at 2,175 pounds (986 kilograms) took the record for largest in California.
The owner of the winning pumpkin, Leonardo Urena, 51, of Napa grows pumpkins as a hobby and started out in 2000. This year's win is not his first. He also won the contest in 2011.
Urena took home $15,000 for logging in the heaviest pumpkin at the contest this week.
So, what's his secret to growing pumpkins? According to reporting from the AP, "he always tells his pumpkins he's proud of them and he encourages them to keep growing."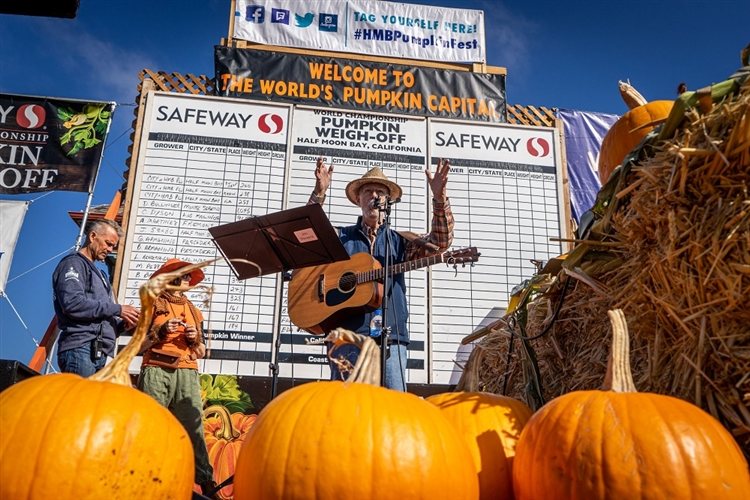 Pictured: 46th Safeway World Championship Pumpkin Weigh-Off in Half Moon Bay, Calif.
Photo by: Igor Porton (official photographer at the event)

The Top 5 pumpkin heavyweights included:
#1 Leonardo Urena of Napa: 2,175-pound pumpkin
#2 Reuben Frias of Napa: 2,017-pound pumpkin
#3 Cindy Tobeck of Olympia, WA: 1,736-pound pumpkin
#4 John Hawkley of Napa: 1,727-pound pumpkin
#5 Jack Larue of Tenino, WA: 1,492-pound pumpkin