Find Out All About the Horror That Awaits this Halloween Season at The 17th Door Haunt Experience!
Home » Blog » California Haunts: An In Depth Look
September 7, 2018 By Haunt News & Press Releases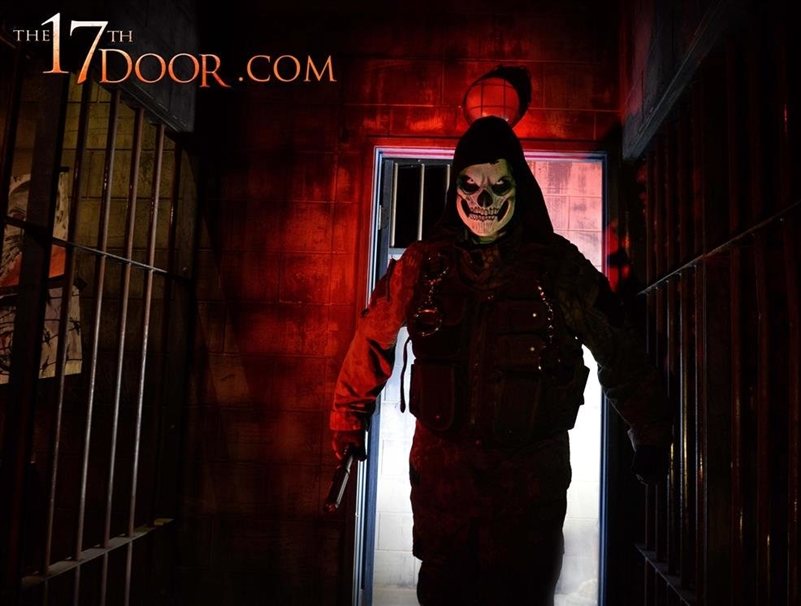 CaliforniaHauntedHouses.com recently sat down with Heather Luther of The 17th Door Haunt Experience, to discuss what's new at The 17th Door Haunt Experience for the 2018 Halloween Season! Located in Fullerton, this haunted attraction offers over 35 minutes of thrills and chills. Read below to find out what's in store for this year!
What's new at The 17th Door Haunt Experience for 2018? Do you have any new rides, attractions, or special features that Haunt Seekers should know about?
Almost everything! We're always striving to outdo ourselves each year and 2018 is no exception! With a refocus on storyline, refinement in room details/sets and layered elements of new innovative and interactive scares, we are expecting this to be our best show yet.
What are you most excited about for the 2018 Halloween Season?
A portion of the Haunt we call "Death Row", which makes up 9 of our 21 rooms! Here is where your blood starts REALLY pumping.
What differentiates The 17th Door Haunt Experience from other local haunts in California?
We are a cross between a traditional walk-through maze and an interactive theatrical performance. Guests travel through our 35 minute experience in small groups of 4-8 people never seeing any other guests. Groups are LOCKED in each room for a designated period of time and may only proceed when the light turns green. The 17th Door is an extreme haunt where guests must sign a waiver before entering... Guests may be touched by the guests, exposed to electrical shock, bugs, claustrophobia, moving floors and may even be separated from their group at times. While the haunt is very intense, it is also designed to be fun!