Haunted Houses, Spook Walks & Other Halloween Attractions in Ventura
Whether you're from Ventura, or you're simply visiting this Halloween Season, there are plenty of festive fun to enjoy this Halloween Season. If you're looking for a day of family fun in a pumpkin patch, or spending the evening Haunt hunting with friends is more your speed, Ventura has plenty of exciting Autumn activities to enjoy this October. Halloween comes around but once a year, so if you're passing through Ventura this Fall, make sure to not miss out on the thrills, chills, and scares this year!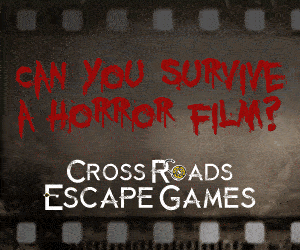 Located in Anaheim
Open today!
This is not your average escape room. Designed by enthusiasts for enthusiasts, Cross Roads Escape Games brings you the next level of escape games. The Hex Room: Can you survive a horror film? This murderous horror movie fan wants to watch you try. Each player will take a quiz before the game to Read More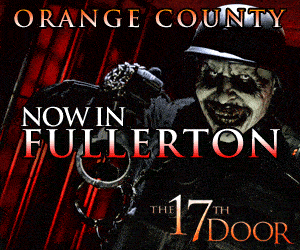 Located in Fullerton
Open today!
ALL NEW MAZE for 2017! Now in Fullerton! All new rooms, new theme, new scares, featuring over 35 minutes of terror plus a horror virtual reality add-on experience (tickets available at the door). And so it continues. Our Paula has committed a heinous crime. It's now time to pay the price…a Read More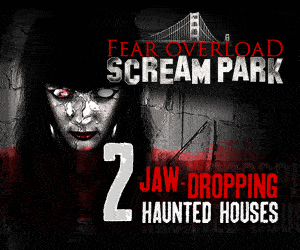 ALL NEW MAZE for 2017! Now in Fullerton! All new rooms, new theme, new scares, featuring over 35 minutes of terror plus a horror virtual reality add-on experience (tickets available at the door). And so it continues. Our Paula has committed a heinous crime. It's now time to pay the price…a lengthy sentence to be served in the most gruesome and hellish of prisons. Much worse...

Read More

Categories: Haunted Houses

This is not your average escape room. Designed by enthusiasts for enthusiasts, Cross Roads Escape Games brings you the next level of escape games. The Hex Room: Can you survive a horror film? This murderous horror movie fan wants to watch you try. Each player will take a quiz before the game to find out which character they are: The Nerd, Virgin, Jock, Rebel, Prom Queen, or...

Read More

Categories: Haunted Houses | Escape Games | Other Events

Haunted Attraction

Zombie Attraction

Farm Attraction

Hayride

Pumpkin Patch

Corn Maze

Escape Game

Ghost Tour

Halloween Party

Other Attraction