California Haunted Mazes & Haunted Corn Mazes
Universal Studios Hollywood may be where many of the best horror films are produced, but for an authentic, real-life scare this Halloween season you'll want to make a visit to California's Haunted Mazes and Haunted Corn Maze attractions. There's no limit to scare between the farms, haunted fields, haunted houses, and other fear grounds.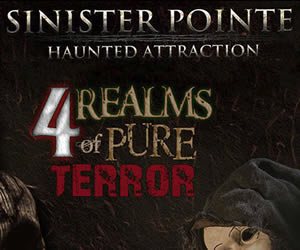 Located in Fullerton
Open today!
Sinister Pointe has opened a portal between our world and the next. Upon multiple experimentations we have discovered 4 separate dimensions within this dark and vast oblivion. Enter this world cautiously for the BRANDER lurks beyond the walls. If you are caught in his grasp, you WILL BE MARKED. Read More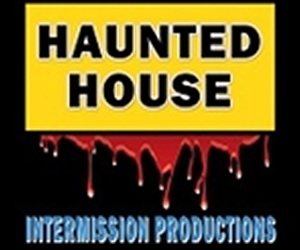 Views:
5,779
Photos:
Rating:
-
Reviews:
0

The corn mazes cover approximately 25 acres and include over 5 miles of paths. Within the mazes are 12 hidden checkpoints for you to find! We also have a haunted maze that will be open every Friday and Saturday night in October, from 7 p.m. until closing.

Read More

Categories: Haunted Hay Rides | Haunted Mazes / Haunted Corn Mazes | Pumpkin Patches | Scream Parks

Views:
2,252
Photos:
Rating:
-
Reviews:
0

The Story In 1863, during the height of the American Civil War, Ezra Marks came to work at the new Hawes farm and homestead in Anderson, California. Unbeknownst to the Hawes family, Ezra was hiding a dark and terrifying past — of abduction and torture. Soon his crimes would catch up with him. He was brought before a local judge and sentenced to execution. In rage, he swore revenge...

Read More

Categories: Haunted Houses | Zombie Hunts & Shootouts | Haunted Mazes / Haunted Corn Mazes | Pumpkin Patches | Halloween Festivals & Parades | Scream Parks | Mazes / Corn Mazes (Kid Friendly) | Other Events

Sinister Pointe has opened a portal between our world and the next. Upon multiple experimentations we have discovered 4 separate dimensions within this dark and vast oblivion. Enter this world cautiously for the BRANDER lurks beyond the walls. If you are caught in his grasp, you WILL BE MARKED. Once marked, there is no escape! Your path through this dark and decrepit world has...

Read More

Categories: Haunted Houses | Haunted Mazes / Haunted Corn Mazes | Escape Games